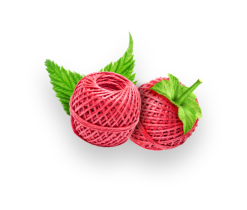 Packing fruits and vegetables in a mesh sleeve
Vegetables and fruits have positive health effects. Proper packaging will help preserve not only the appearance of the fruit,
but also the vitamins they contain.
The main function of packing vegetables in a mesh bag is to ensure the transportability and safety of the fruits.
During storage, such packaging occupies a minimum area, during storage, it maintains the necessary gas exchange, and during shipment, it allows you to quickly withdraw the required volume of products.
We sort and sort vegetables before packing. We can assemble and pack various vegetable sets.
Working with us, you will understand what a reliable partnership is, a professional approach to business and 100% customer orientation!
Head of Warehouse and Transport Logistics:
BODRITSKAYA VALERIA VLADIMIROVNA
Tel: +375 (29) 346-13-98
E-mail: valeriya.bodrickaya@fruitreal.by
Extensive network

direct foreign suppliers

Seasonality change

fruits and vegetables

Sales network

in the country